Artist's Statement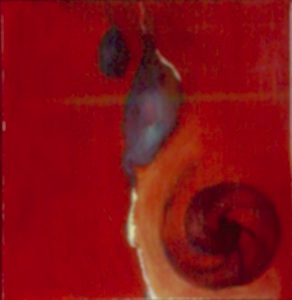 Fossiles and Germinal - oil on canvas 20"x20"
My artistic interest has evolved through the years from printmaking to paintings, back and forth, making my living through my art, in design and architecture. My images went from symbolism to abstract metaphysic landscapes to structural shapes. My paintings are my spiritual odyssey, a search for mystical meanings, translated by light breaking through a slit, a door, a window, an eye.
The Hebrews called the eyes the windows of the soul.
The window transcends the limits of its subject, the transparency and opacity, the light and the dark, the chaos and harmony, and the renewal of life.
Multifaceted shapes and colors represent the wonder of creatlon. They translate the spiritual forces of nature their power and fragility, the beginning of life. its flow of joy and pain, its spirituality.